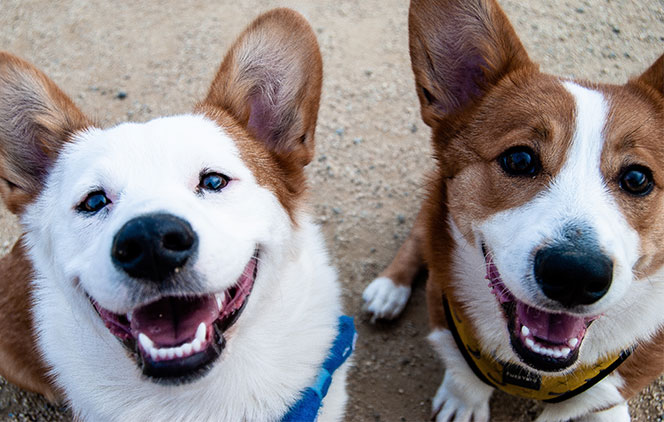 By using a simple clicker and a bag of treats, the human volunteers will click every time eye contact is made. This will help dogs to "offer" eye contact more, and can potentially impact adoptability (even though this has not been shown scientifically). Takefumi Kikusui, an animal behaviorist at Azabu University in Japan found that the "loving gaze" we share with our pets is rooted in oxytocin-mediated eye-gaze bonding.
This course will show you how to train eligible dogs. These materials are intended to be used under the supervision of a certified dog trainer, and with dogs that do not have behavior issues. All parties involved should sign appropriate waivers before working with the dogs.
This course contains:
Video Training
Slide Deck (PPT) and Script (PDF)
Tips
Example Disclaimers & Waivers
Resources
This course was developed by Jessika Jake, Catch Certified Dog Trainer.